Dr. Hasmukh Prajapati is a gynecologist in Naroda Ahmedabad. For the past few years, he has been worried about his increasing electricity bills. He tried to reduce his monthly bill by using energy-efficient appliances and reducing his overall usage, but the rates kept going up and there wasn't much he could do.
When Dr. Hashmukh heard about Say Solar's rooftop solar system, he was curious to see if it could help him reduce his electricity bills. After speaking with the Say Solar team and learning how the system works and what it would cost, Dr. Hashmukh decided to install one in his home.
After installation, Dr. Hashmukh's electricity bills immediately dropped by more than 90%. He has since been able to stop worrying about his bills and can focus on what matters most: providing high-quality care for his patients. Dr. Hashmukh is very satisfied with his solar rooftop system from Say Solar.
Owner
Dr. Hashmukhbhai Prajapati​
Location
Divyakiran Soc, Naroda, Ahmedabad, Gujarat​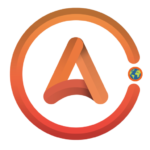 Technologies and plant details which we have used and installed on our client premises.
Net Cost of System: ₹ 3,25,000
Annual Savings: ₹ 96,000
ROI : 3.5 years
Own or Lease: Cash Purchase
Additional Financial Notes: Increased home value.
Panel: Waaree
Inverter: Waaree
Installer : Say Solar
Discom: Torrent Power Limited
Have questions or queries about your solar rooftop system?
Here are some common questions and answers for your fulfillment, go through these questions, and if you still can't find your answer you can contact us.