46.2 kW Resort Solar Rooftop System Installation
choosing Commercial Rooftop Solar Power Systems for your business's energy needs will help you reduce cost and world to reduce pollution.
Navdeep ResortSolar Rooftop
Owner: Navdeep Resort
Project: 46.2 KW Resort Solar Rooftop System Installation
Location: Nathdwara, Udaipur, Rajasthan
Module Type: Polycrystalline
Connection Type: Grid Connection
1) Solar Panel
2) Solar Structure which includes cabling and wiring
3) Direct Current Distribution Box (DC DB)
4) Inventors
5) Alternative Current Distribution Box (AC DB )
Rated System Power: 46.2KW
Number Of Modules: 140 panels with 2 superstructure
Space Coverage: Sqyrd
Inverter: Solar Grid-Connected Inverter
Coordinates
Latitude: N
Longitude:E
Annual Energy Yield
Unit (Expected)
Co2 Savings Per Annum (Approx.)
Metric Tonnes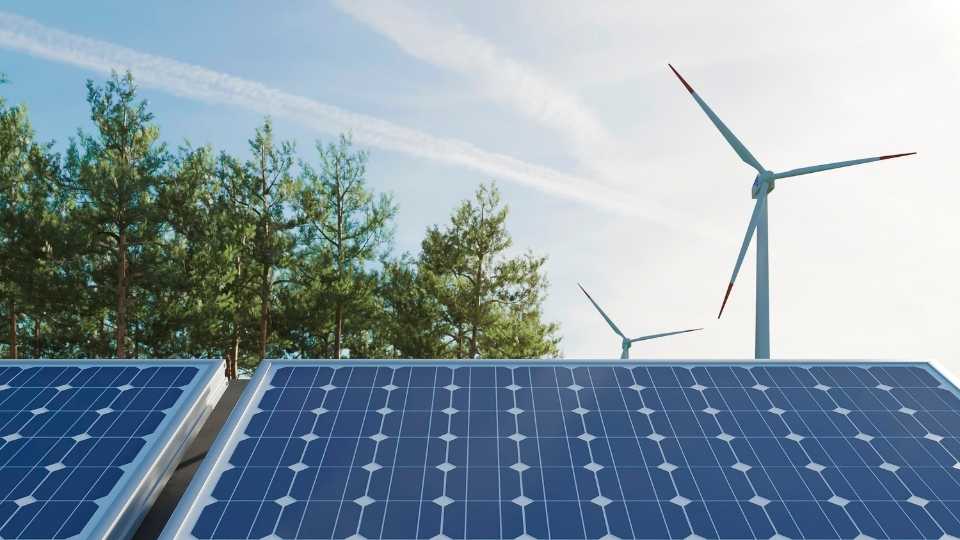 Solar panels are taking wide-area space in the market not only in residential areas but also in commercial areas. Day by day people is getting more aware of the benefits of using solar energy and are using solar energy to save the planet earth.

In this blog, we are sharing Say Solar teamwork at Navdeep Resort along with the entire process along with the installation facts.
Navdeep Resort is a well-established resort which is located at Nathdwara, Udaipur, Rajasthan which is one of the best places for Say Solar to implement solar panel rooftops easily.

The project is located on 3 terraces of Resort and falls under the Say Solar

Navdeep Resort conducted a reverse bidding process & awarded 3 terraces to Say Solar on a basis including design, engineering, manufacturing, testing at manufacturer's works, supply, packing and forwarding, transportation, unloading, storage at site, erection & installation

Say Solar has done installation carefully with 25 years warranty. Used valuable quality of material for cabling and wiring i.e. of waree company material which passes 330 Watt.

Solar Panel Installation is done using a concert foundation under a hot-dip structure which prevents natural disasters.

While installation Say solar site engineer is continuously was in engagement with the installation team by guiding them using the drawing which includes a layout of solar panels, cabling, and wiring.

The cabling and wiring pass to the Direct Current Distribution Box (DC DB) which is used to protect the system irrespective of it being solar panels.

From the DCDB current passes to inventor where DC is converted into AC and pass to Alternative Current Distribution Box (AC DB).

l ACDB includes breakers, isolators, current, and voltage monitoring which protects the Load AC side in times of power failures.

Say Solar has also used a solar meter and net meter which store the information about the energy imported from the grid to meet the load and surplus energy exported to the grid after self-expenditure. Both energy imports and exports are recorded in the net meter. The distinction between export and import readings is the real energy devoured/conveyed.

Average installation of module was of around day & more than columns were cast in a day

Say Solar is transmitting out Operation and Maintenance (O&M) of the plant for a period of 5 years from the month of commissioning.
For more information kindly contact say solar here for installation anywhere, any location for residential and commercials.
We are here to answer any question you may have. Feel free to reach via contact form.
J/FF-13, Laxmivilla Green Opp. Shalby Hospital Nava Naroda, Gujarat - 382330 India