Commercial Solar Rooftop Solutions in Ahmedabad
Associate with the best solar company for your needs of commercial solar panel installation in Ahmedabad
Commercial Solar Rooftop Panel provider
Solar power has been making its roots stronger and stronger for commercial use. Commercial solar rooftop panels have turned out to be a great investment for business owners. A report says that commercial solar solutions start giving returns in just a span of 4 to 5 years as soon as their costs are recovered.

With modern technology and hybrid systems, you can have any part of organization running completely with solar power saving you a lot of money and enabling your business contributing to go green.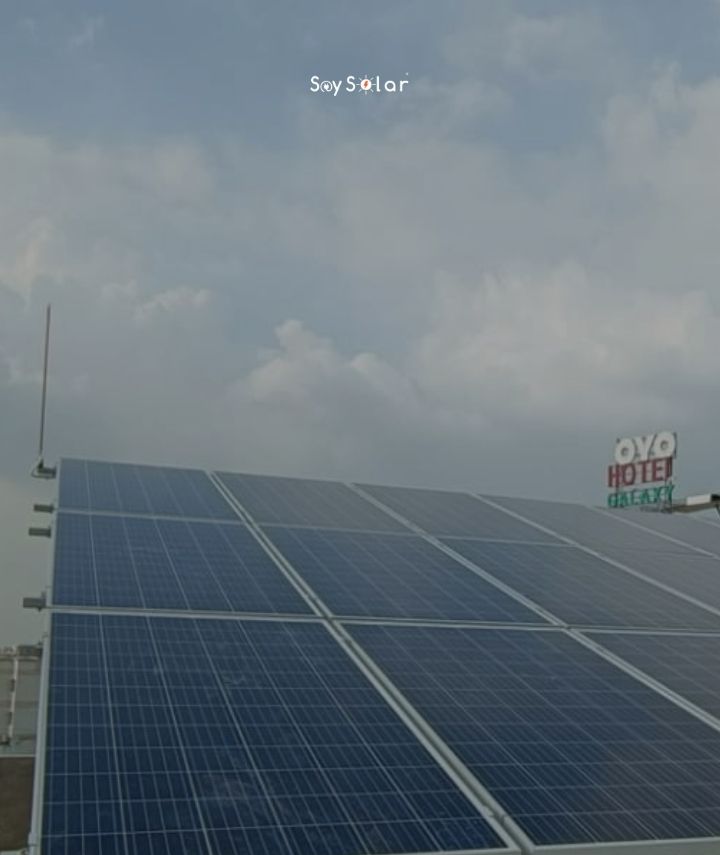 Benefits of solar rooftop solution for commercial buildings
Solar rooftop panels have been a revolutionary integration for Commercial entities, here are some of the major benefits.
Solar energy is the future
Marching towards solar revolution
Looking at data on solar energy capacity and utility in India from 2009 to 2022, it shows that we have marched from 69 Megawatts to 39211 Megawatts capacity in solar energy generation.
This clearly shows us that our country if not the world, is moving towards a solar revolution, and soon almost every business will have to be reliant on solar energy for energy needs.
Don't lag behind in the race, install solar rooftop panels for commercial use now.
Be a part of the solar revolution
Install Solar Panels and Save Energy, Now.
Why Choose Saysolar for your commercial solar installation needs?
We are here to answer any question you may have. Feel free to reach via contact form.
J/FF-13, Laxmivilla Green Opp. Shalby Hospital Nava Naroda, Gujarat - 382330 India
Frequently Asked Questions