Bharatsinh Mahida runs a flour factory in Hathaj, Kheda, Gujarat. Like many other small business owners, he was worried about the high electricity bills that his business was incurring. In search of a solution, Mr. Mahida found Say Solar. Say Solar is a solar energy provider that designs and installs solar rooftop systems for homes and businesses.
After consulting with the Say Solar team, Bharatsinh agreed to install a solar rooftop system at his factory. Thirty days after installation, his factory was generating all of its own electricity from the solar panels and was no longer reliant on the grid.
Bharatsinh was very impressed with how much money he saved on his monthly electricity bill, as well as how much cleaner his energy source had become. He also liked the fact that Say Solar specializes in working with small business owners like himself who are looking for renewable energy solutions to their electricity needs.
Location
Village- Hathaj, Dist- Kheda, Gujarat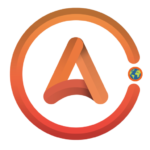 Technologies and plant details which we have used and installed on our client premises.
Panel: Rayzon
Inverter: Sofar
Installer : Say Solar
Discom: MGVCL
Have questions or queries about your solar rooftop system?
Here are some common questions and answers for your fulfillment, go through these questions, and if you still can't find your answer you can contact us.